Ph.D. studies in Architecture and memorial photos
Ph.D. studies in Architecture
During my Ph.D. studies in architecture, I was part of a dynamic and intellectually stimulating academic community. Engaging in advanced research and coursework, I delved deep into the field of architecture, expanding my knowledge and sharpening my critical thinking skills. Collaborating with esteemed professors and fellow scholars, I explored innovative ideas and contributed to the academic discourse in my area of specialization.
One of the most memorable aspects of my Ph.D. journey was the final section, where I defended my thesis before a distinguished panel of experts in the field. This significant milestone allowed me to showcase the culmination of years of research, dedication, and intellectual growth. It was a rigorous and transformative experience that affirmed my expertise and provided a platform to contribute to the broader architectural community.
During this memorable period, I had the opportunity to capture a cherished moment with my masters and colleagues. In a memorial photo, we symbolized shared knowledge, collaboration, and mutual support. This photo serves as a reminder of the bonds forged during our academic journey and the collective achievements we accomplished together.
The Ph.D. program was a transformative chapter in my life, shaping my perspective, honing my skills, and preparing me for future professional endeavors. The experience of pursuing advanced research, engaging in scholarly discussions, and defending my thesis has equipped me with a profound understanding of the field and a strong foundation upon which to build my career.
As I move forward, I am grateful for the knowledge gained, the friendships formed, and the memories created during this transformative period of my academic journey. I carry these experiences with me, inspiring me to continue pushing boundaries, contributing to the architectural community, and making a positive impact in the world.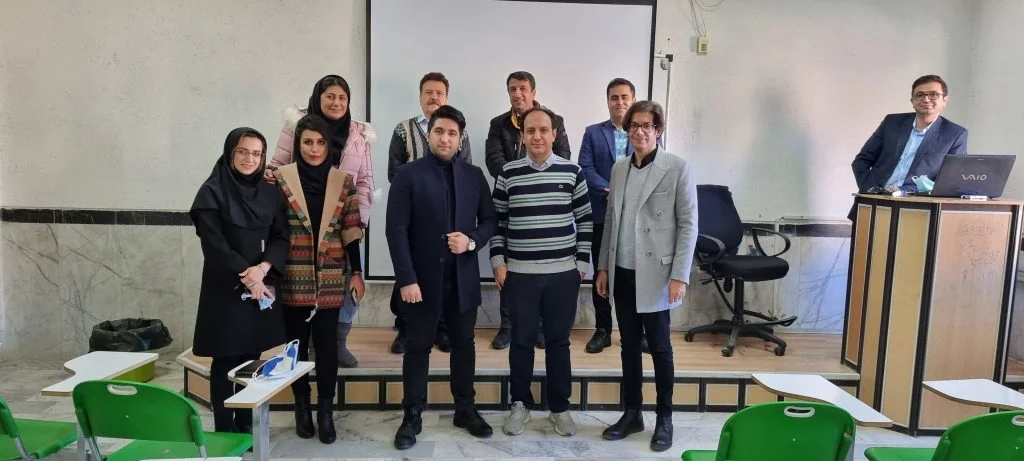 In this Photo
Dr. Yaghoub Peyvastehgar , Dr.Aliakbar Heydari , Mehdi Parsaei, Mehrdad Maddahi, Amin Forozandeh, Mozhgan Kamali, Roya Rismanian, Negar Khoshkalam and Mohammad Amanzadegan