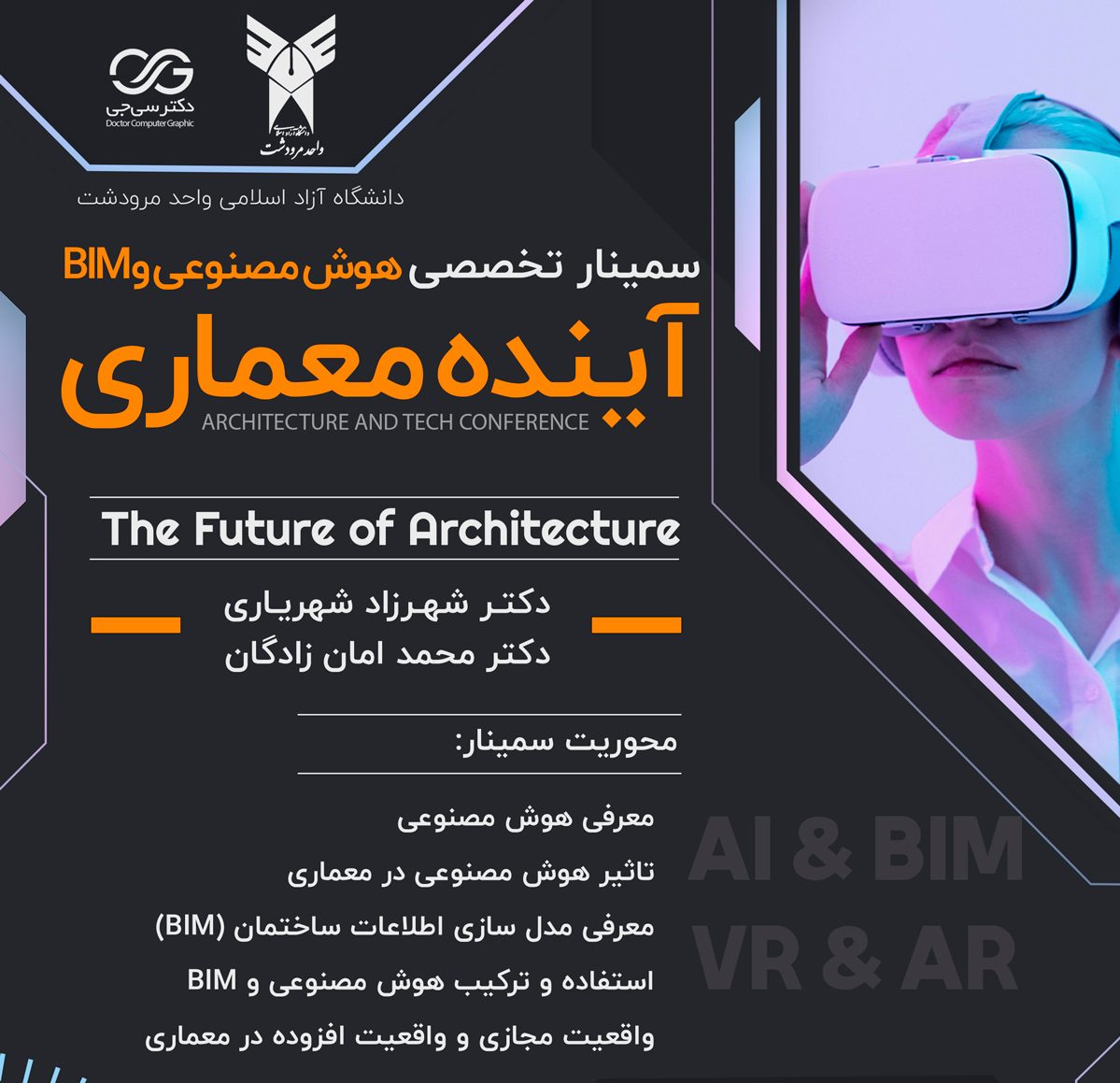 Future of Architecture: AI and BIM Seminar
AI in Architecture and BIM Seminar
Learn how artificial intelligence (AI) and building information modeling (BIM) are transforming the architecture industry.
This seminar will cover the following topics:
Introduction to AI
AI in architecture
Introduction to BIM
Using BIM tools
Combining AI and BIM
Introduction to AR and VR
Using AR in architecture and construction
Using VR in architecture
Introducing the Unreal Engine architecture toolkit
Date: November 16, 2023
Time: 10:00 AM
Location: Islamic Azad University, Marvdasht Branch
Register now to learn how AI and BIM are shaping the future of architecture!
We look forward to seeing you at the seminar!
Sincerely,